Primitive Moose and Bear Ornaments
OK Moose lovers. Here are some primitive moose ornaments that you can use in your home, at work, or in your cabin.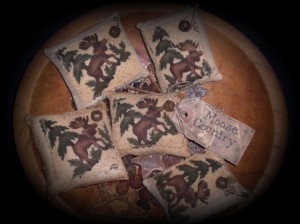 This is a set of 5 primitive moose ornaments. They have been grunged in my special formula. Also included is a primitive grungy looking hang tag that says "Moose Country".
I do have some more ideas for Primitive Moose items, so if you are a Moose Lover, check back often!
I also have a new item. Primitive bear ornaments. I know that there are some bear lovers out there. You will love these. They are as cute as a primitive button!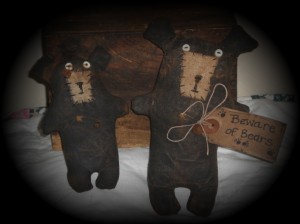 These bears have been painted, sanded, and grunged. They would also be good for your home, office, or primitive cabin! They come with a primitive grungy hang tag that says "Beware of Bears".
So if you are looking to satisfy your primitive "wild side" stop by my eBay Store and check out these primitive moose and bears as well as the other new items.
Have a prim day!
Margo