Primitive Easter Ornies, Bowl Fillers, and Flatties
I hope that you are ready for a "prim spring" and a very Primitive Easter season!
I have several new items this year. And as always, all items are one of a kind handmade. So if you see something that you like, you better get it, because I may not be able to reproduce it. A lot of the fabric is in short supply and when it is gone, it is gone!
I have had several requests for crosses, so I gave it a try. And here are my Primitive "Olde Rugged Crosses".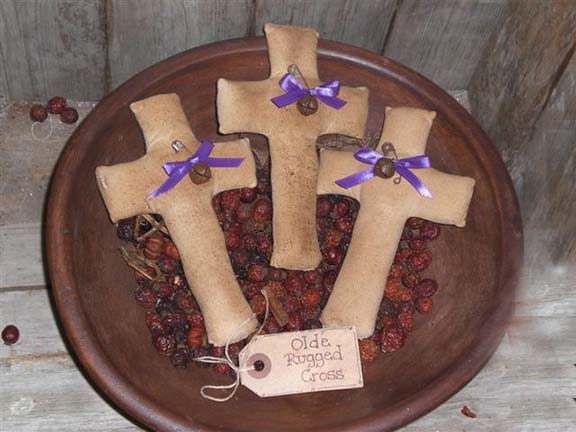 And primitive Easter bunnies! Why I have more prim rabbits and bunnies that you can shake a primitive stick at!
I think that this is my favorite. I made these last year and they really sold well. They are very versatile!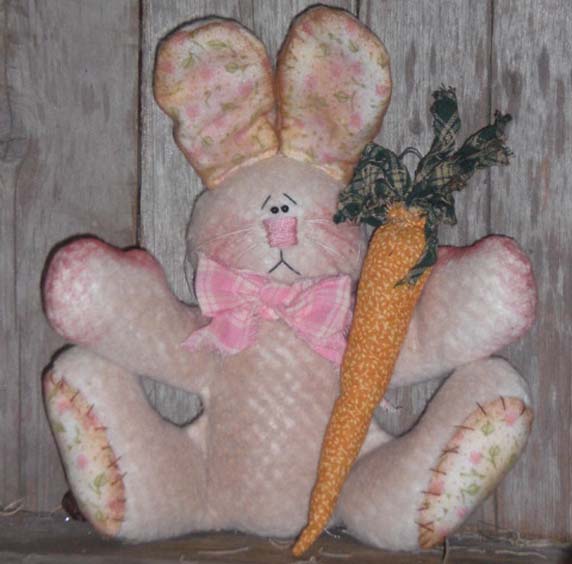 These primitive Easter Bunnie heads are as cute as a primitive button! They really make nice bowl fillers or tree ornaments.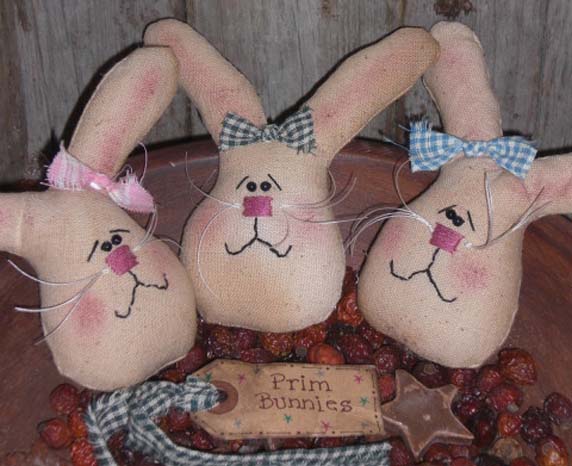 Of all the Easter Bunnies, these have to have the most prim look. I am selling them in several different configurations. However don't be afraid to ask if you want something different.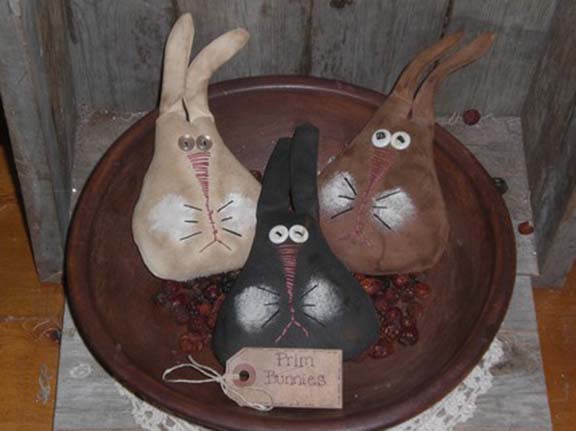 I love this little "prim" fellow. He is "primunique". A little different and comes with wire for hanging. There are a lot of different ways that he could be used!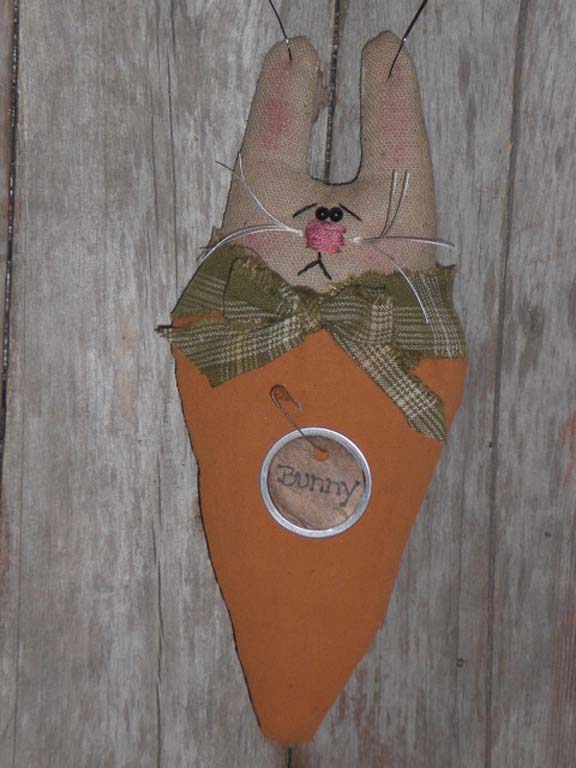 And your Primitive Easter would not be complete without Easter Eggs. Here is a small sample of some that I have this year.
These are some of my prim favorites. They are wrapped in the nicest plaid homespun fabric before they are treated with my special solution and a little coffee and spice!
And these "flattie" Easter Eggs are ALWAYS a favorite! Some fabrics are very limited and they may be gone, so order early to insure that you get your favorite! Check my stores for current inventory.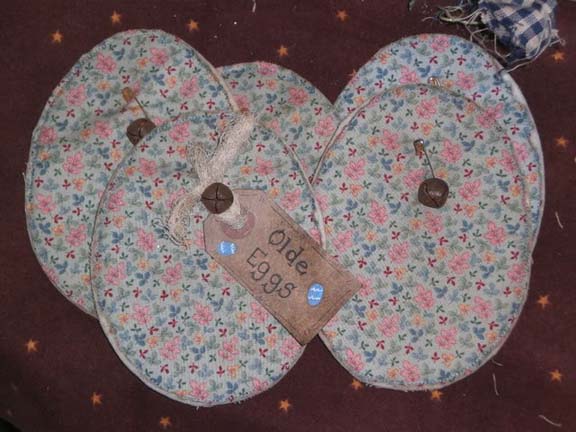 I will wrap this up with a set of primitive Easter Chicks. They look a little  like those Easter Marshmallow Peeps that you see in the stores. They almost look good enough to eat!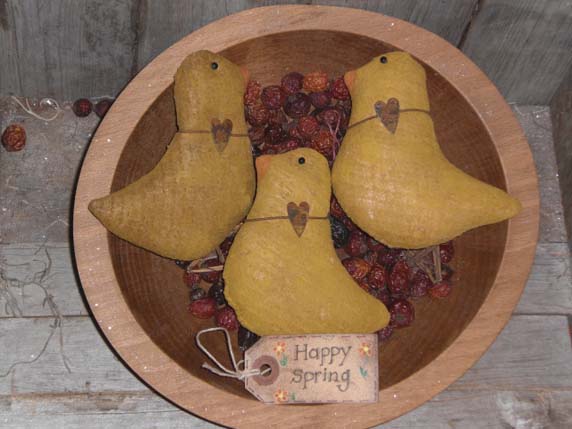 And again, this is only a sample of what I have this year. Check my EBay and Etsy Stores for the complete inventory!